WESTHAVENPLAATS.
After the successful design-plan of the reconstruction of the Markt, the historic surroundings of the Grote Kerk (Big Church) and the Cityhall in the ancient heart of Vlaardingen, Stijlgroep now participates in the reconstruction of the nearby Westhavenplaats. In an open planning process, all stakeholders – municipality, neighbours and entrepeneurs – are participating in a reconstruction-assignment to make the area more vivid for the public, by reducing the impact of the car, thus making room for the pedestrian.
In a cycle of several workshops, all stakeholders were invited to join the initial process of projectdefinition, determine the set of basic principles and co-design from sketch to preliminary design.

During these months, in close collaboration with the projectmanagement, Stijlgroep assisted and facilitated this process of participation with great enthusiasm and joy. Being able to not only deliver a good design, but also see enthusiasm, belief and participation grow at the side of the stakeholders, made this a wonderful and meaningful experience.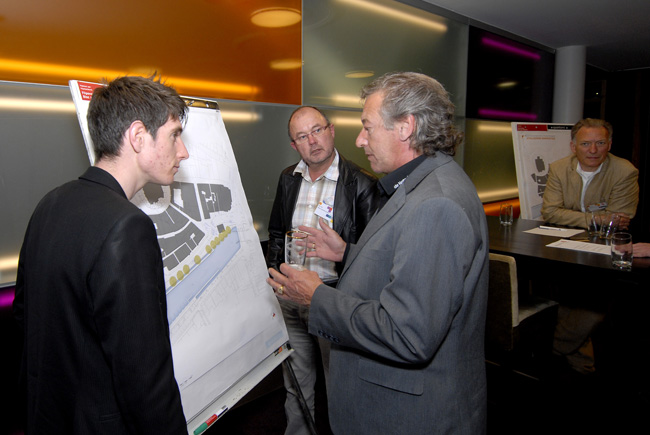 The result so far is a well-thought and broad owned plan, that is flexible enough to the future to embrace new insight or further growth.
Shouldn't it always be this way? Making flexible but strong and therefore sustainable public space that is embraced by the end-user, because they are part of the team.
So far this process has been a pleasure, also thanks to the projectmanager. We look forward to the continuance of this participation in the following steps to definite design and realization.