The classical design process is the most familiar to all of us: client's asking for our professional help for their schema what ever nature it might be. Especially working together with governmental institutions is related to strict processes.
We have broken this spell and have shown that development must not be dictated from above but can be generated from upside down. Even more important this kind of process ensures the most sustainable development you can ever imagine.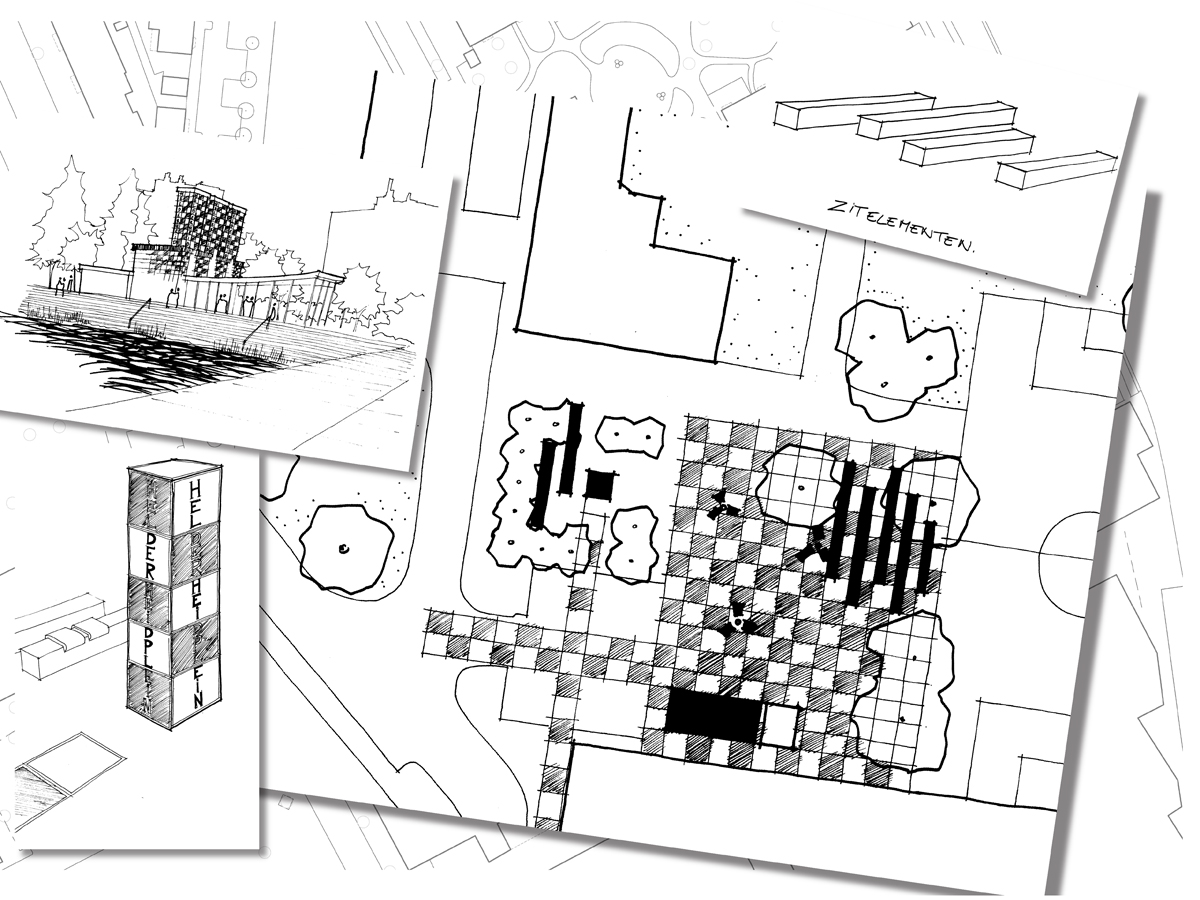 Through our involvement in different groups in Rotterdam South and the island Feijenoord (Ik Zit op Zuid / Pact op Zuid) we have contribute ideas to stimulate this area. The Group Helderheid, which translate as Brightness, became aware of our activities and approached us to help them transferring the existing square to a new place to be on the island. Helderheid was the artist name of Breyten Muskiet (1978 – 7 april 2004), who influenced through his positive rap and is still influencing numerous youngsters. The Group Helderheid has been brought to life to keep his ideas and ideals alive by organizing different activities and events. The biggest event every year is the Helderheid festival itself taking place on the Helderheid square. Unfortunately this place is right now not much more then a run down parking spot and very much less then a square. In numerous atelier sessions and workshops being held in our office we went on searching for a new and suitable design/ layout for the square together with the Group. During the whole design process our role was not to design, but to assist, to support and to translate the ideas in visible results, thus plans and perspectives.
As much as the users have been the driven power during the design process, they will be involved in the construction of the square: under the guidance of professionals they will build most of the square itself.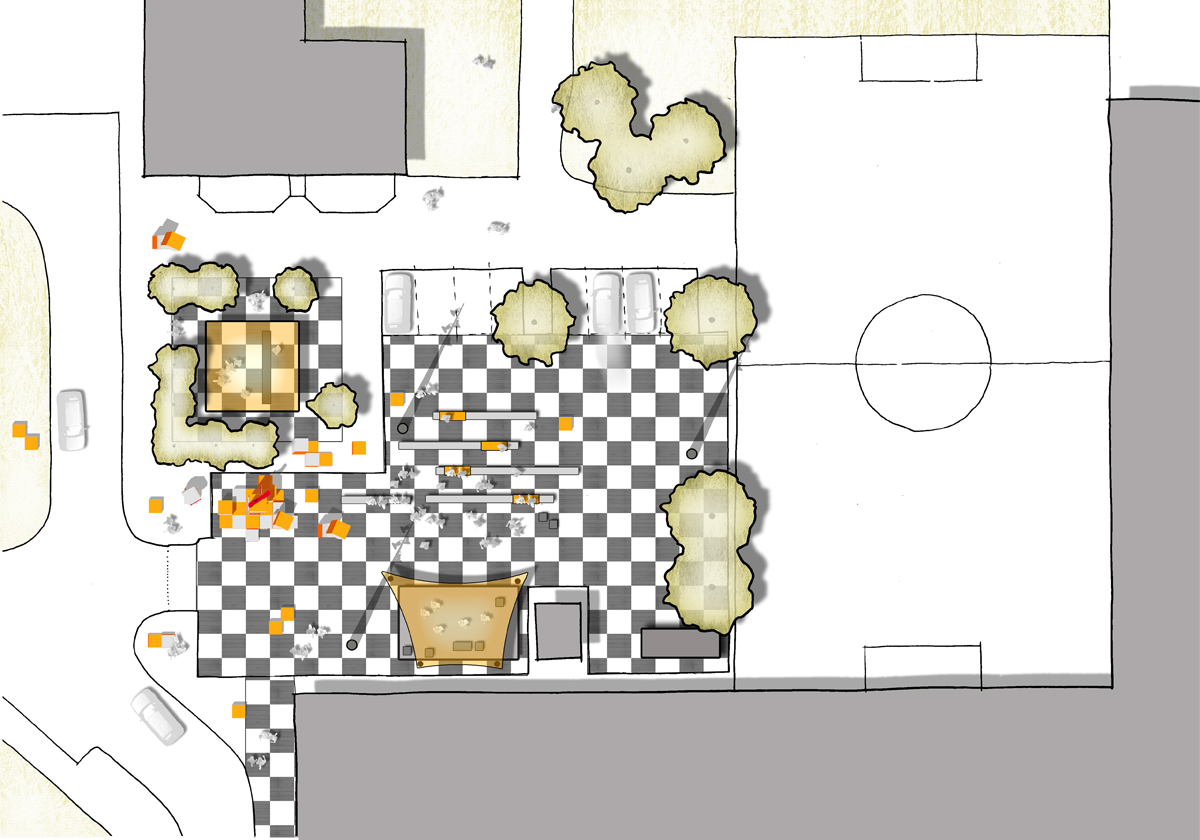 For me as a designer this was a great project; working so close with the people who are going to use the square has been very satisfying: never before I got more direct responses whether a concept meets the demands and ideas of the users, never before I got a bigger compliment for a plan: the happy smile on every face and the clapping after the final presentation showed the biggest respect for our efforts.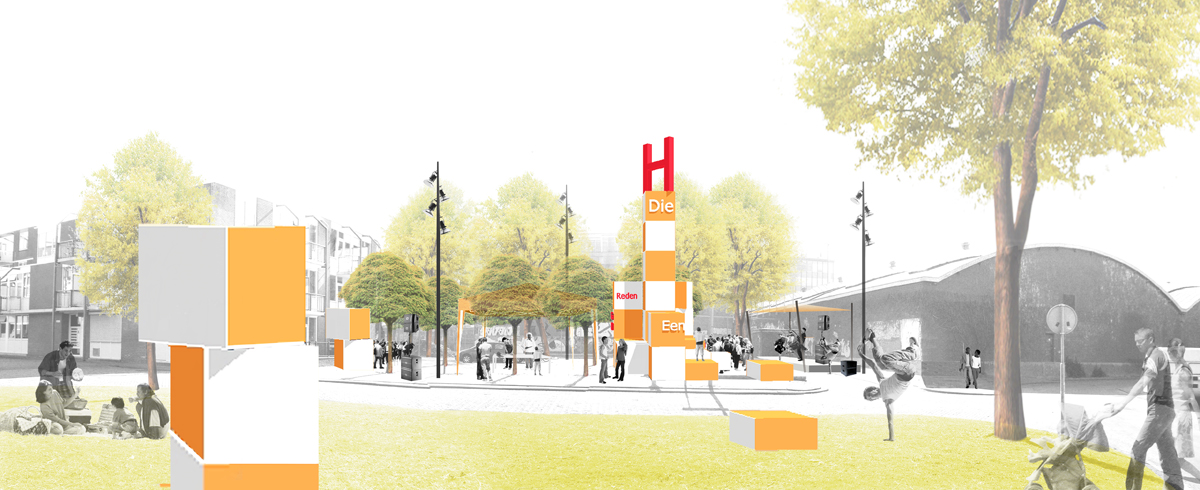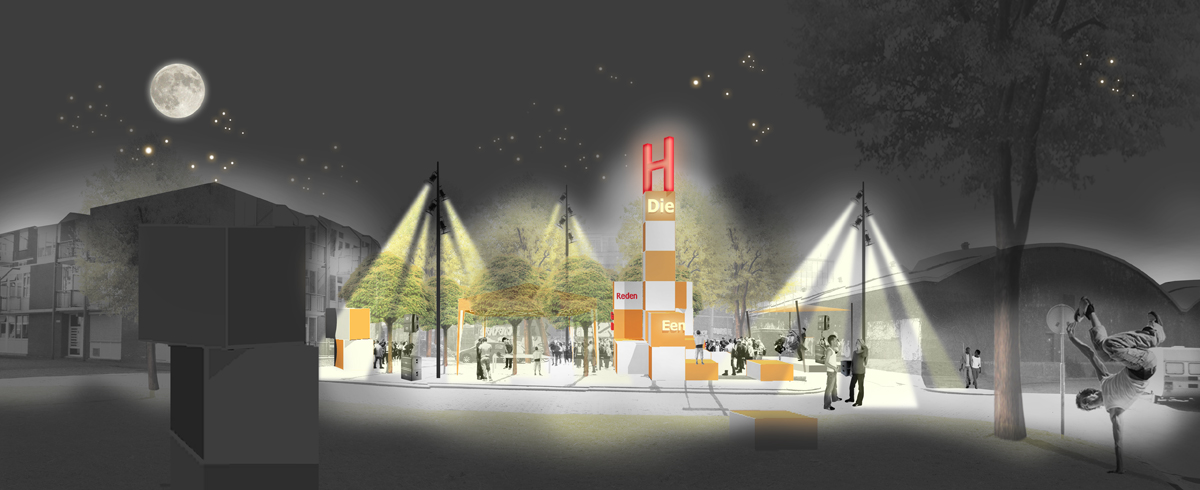 Also the governmental institutions have been very enthusiastic about the plan. And we do hope, that already this year the Helderheid festival will take place on the redesigned square and that soon the icon of Helderheid will brighten up the Feijenoord at day and night-time. Fingers crossed!

Might this project be inspiration for others in the sense of a quite well known quotation:
"Don't ask what your country can do for you, but what you can do for your country"
(John. F. Kennedy)