After a time of planning, drawing and speaking with all kind of participants last Saturday we celebrated the kick-off building of the H.E.L.D.E.R.H.E.I.D.P.L.E.I.N.
Together with habitants of the island of Feijenoord, companies, sponsors and the government of Feijenoord we have started the realisation of a stage, sitting elements, lightning, graffiti etc.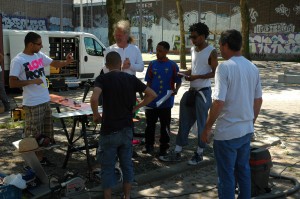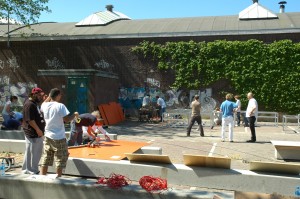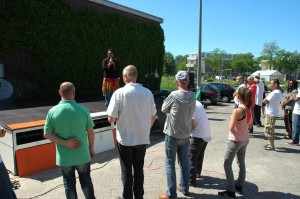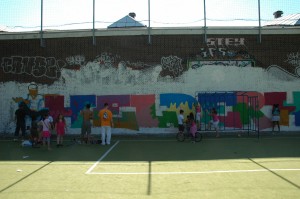 The built was accompanied by some professionals who are willing to invest their time and knowledge in the youth of the neighbourhood.
For your agenda: H.E.L.D.E.R.H.E.I.D.F.E.S.T.I.V.A.L.: Saturday September 1st
According to the rappers of H.E.L.D.E.R.H.E.I.D.: Progression is reality!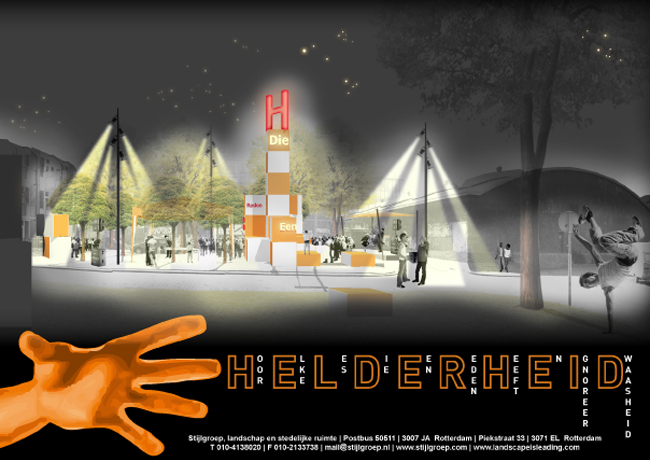 Read more: Urban redevelopment from out the hart of Feijenoord.